Company News
Home >Company News
Enhance the training of fire safety, and awareness of fire safety.
Addtime:
2018-08-24
Addtime:
On August 23rd2018, KUNA Contact Precision Technology (DongGuan) Co., Ltd has held safetytraining program to enhance staffs' fire safety awareness, also improve the ability of self protection when meet emergency. Around 40KUNACON staffs have joined this training program,to promote the idea of "safety production".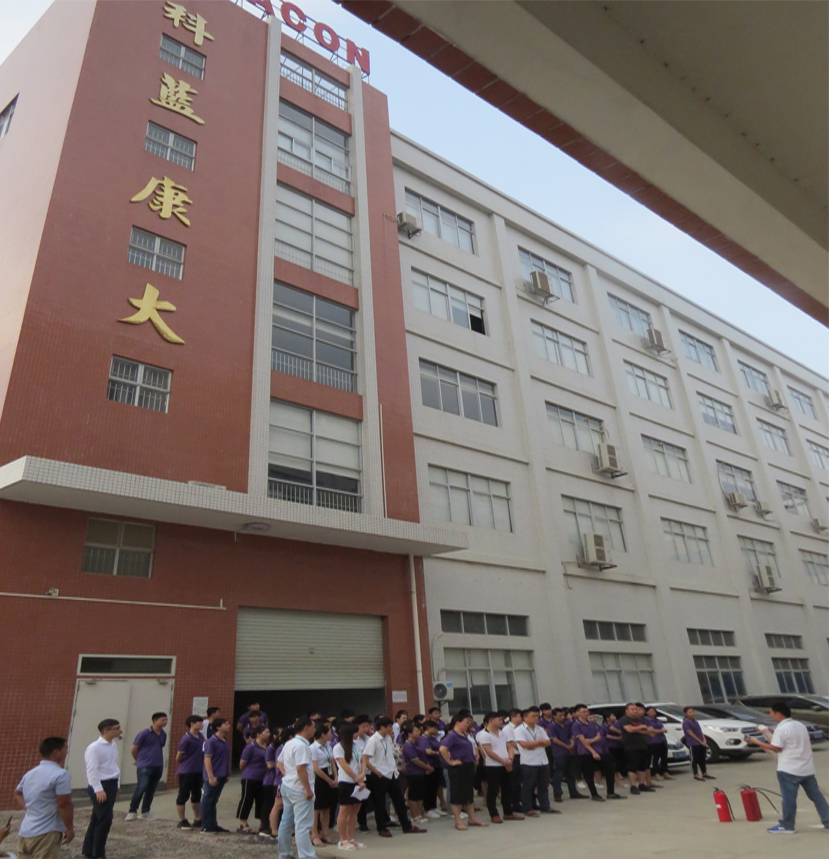 At 17:00, 23rd August,2018, the fire alarm went off without warning.Leaders from each department guided all members to evacuate from operating postto assigned meeting point. Whole training process are proceeded with order andwithin 5 minutes all staffs have evacuated to the safety spot.
Leaders of each department
Fireextinguisher training exercise
Through fire safety training, every staffs andleaders have deeply realized the importance of fire hazard prevention. Moreoverduring the training, staffs have gained the knowledge of how fire hazard iscaused by electricity, gas & spark, and how to react to fire also theability of self rescue.