Company News
Home >Company News
KUNACON plug-in system terminal blockhas passed KETOP performance testing successfully
Addtime:
2017-09-20
Addtime:
KUNACON plug-in system terminal blockhas passed KETOP performance testing successfully
According to the requirement of electricity market, KUNACON has commissionedXuchang KETOP Research Institute to proceed the performance testing on plug-insystem terminal block MA+HA508/MB+HA508/MC+HA508 series recently. All four series have passed thetest at once in result. Product safety conforms: GB/T 7261-2016 relay protection & securityautomatic equipment basic testing. JB/T 7104-2007 standard requirement of powersystem secondary equipment with the use of electrical connectors. Thiscertification represents that the safety and quality level of KUNACON's plug-insystem terminal blocks have meet the requirement of power industry. Which willenhance KUNACON's innovative ability and company competitiveness.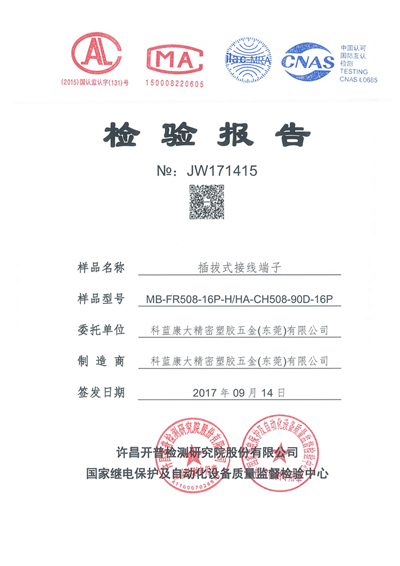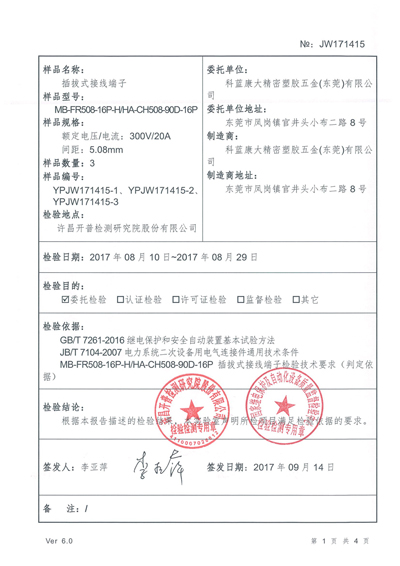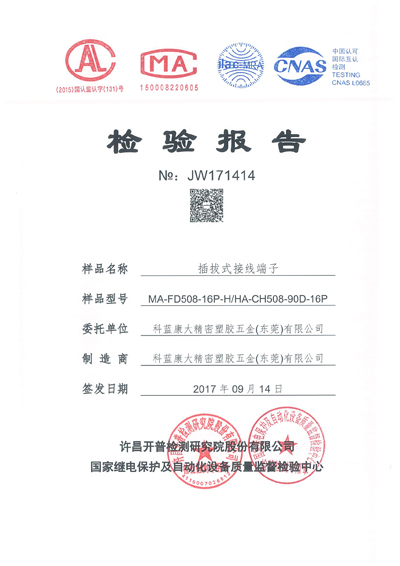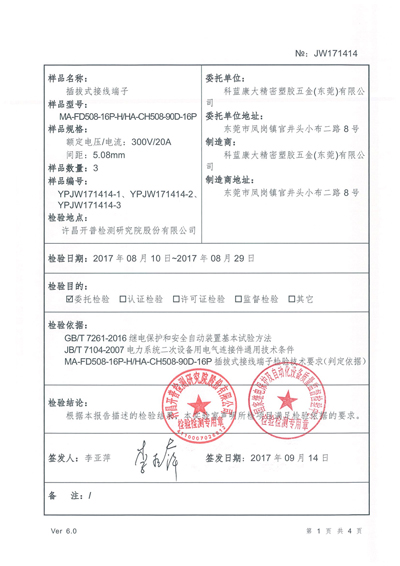 Xuchang KETOP Testing Research Institute Co.,Ltd.(originally called Xuchang KETOP Electrical Apparatus Testing & ResearchInstitute), hereinafter referred to as "KETOP Testing", is an independentcorporation entity, anautomated equipment & electronic goods third-party testing institution, approved by CNCA (Certification and AccreditationAdministration of the P.R.C) as "National Center for QualitySupervision & Testing of Relay Protection and Automation Equipment","National Center for Quality Supervision & Testing of Smart Micro-gridControl Equipment and System" and "NationalCenterfor Quality Supervision & Testing of ElectricVehicle Charging and Battery Swap System".